Mix and Match Custom Order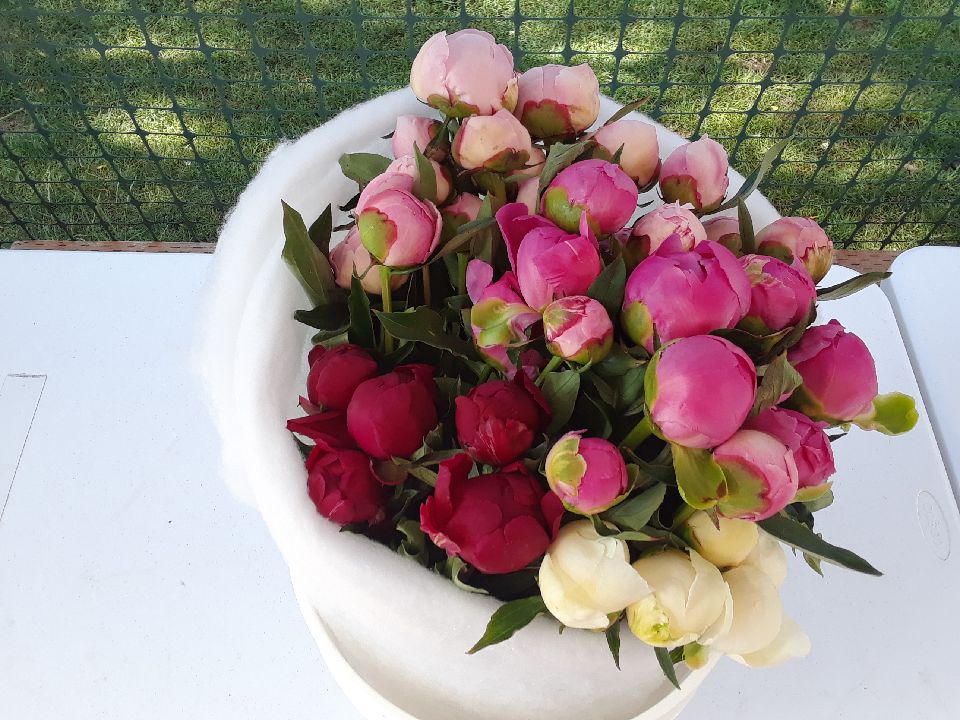 Mix and Match Custom Order
Do you need a mix of different colored Peonies ?
Perhaps different sizes from Petite to Giant?
Yes, of course we will custom build an arrangement of Peonies for your needs.
Priced at 3.50 per stem for large AA-AAA buds on 22" stems.
If a straight forward mix, just put in the number of stems you want down in the QUANTITY box, then type in the different varieties in the NOTES box at checkout.
OR, Please call us at 907-888-2881 or email directly at
sales@summertimepeonies.com and we will build a custom box to fit your specific needs.
PLEASE,MINIMUM ORDER OF 20 STEMS !!!
sold out